SOLUTIONS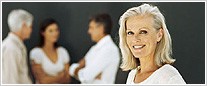 Three Steps to Online Trading
1. Sign up with the PayPal Payment Processor
Web Delivery Solutions interacts with the popular PayPal system. If you don't already have an account then you can click here to sign up and get access to a growing user base with millions of active online shoppers .
Proceeds of your sales go directly into your PayPal account.
2. Sign up with Web Delivery Solutions
Here at Web Delivery Solutions we host your files and create links for you to use on your website. Just go through our simple Sign Up procedure and you can be ready to sell your digital goods in just minutes.
3. Create your Products
Once you have an account with us then you can start creating your products. All you need do is to upload your files and fill in a simple product information form. When this stage is complete you just get the product links from us, paste them into your web site and you are ready to start earning money.


WHAT YOU CAN SELL

It is important that you have the rights to sell the product and that it is legal. You must also conform to the requirements of PayPal, which has restrictions on some adult goods. Other than that you are free to sell what you like: software, music, graphics, e-Books. Anything, in fact, that can be saved as a file..


WHAT LEVEL OF SALES SHOULD YOU EXPECT

Experience shows that downloadable goods can be far more popular than their retail boxed equivalents, especially when the download is available instantly and the price is discounted to match the lower production and dispatch costs. It's quite possible to get a 6 fold increase on sales, just by switching from tangible to intangible goods. For example, say you sell an intangible version of one of your products at 70% of it's normal retail equivalent. For each retail product that you sell you may now sell 6 intangible versions of the same product giving you and increase in sales of more that 400%.


SYSTEM SECURITY AND PRIVACY ISSUES

All products on our system are isolated from direct Internet access and may only be downloaded by means of our secure software. Products are also protected from excessive downloading by end customers.
We also have a strict Privacy Policy and you can rest assured that we take good care of your personal information and intellectual property. Click Here for further information.


RISK FREE TRIAL

At Web Delivery Solutions there are no setup or monthly fees. We also credit all new accounts with US$10.00. This lets you try the system with no cost to yourself and you are under no obligation to continue with our service.
Don't forget, experience shows that sales of intangible goods can be many times more than sales of the same product on CD or disk. Don't let these sales pass you by. Sign Up now and start increasing your turnover today.